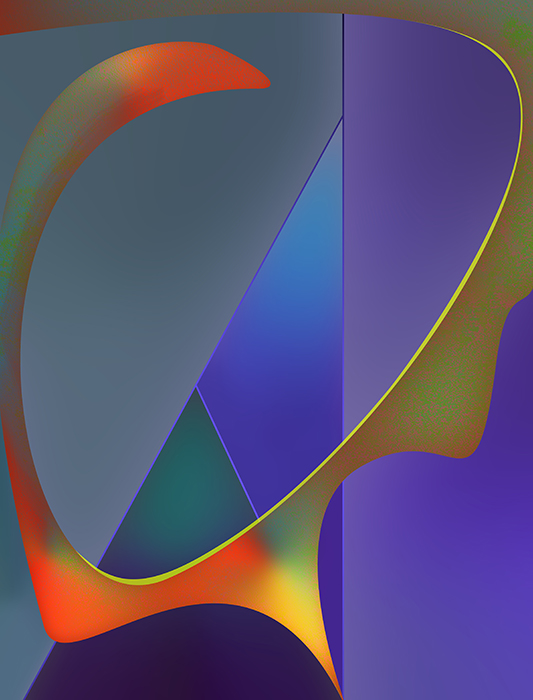 experiment.2.c.6 pyramid of skewed understanding
Blue is the color of spiritual depth. Purple is the color of royal wisdom. Green is the color of rebirth. Orange is the color of hunger, in this case the hunger for knowledge. Yellow is symbolic of piercing intellect. The triangle or pyramid is a symbol of a quest for knowledge or of an ancient connection with the spiritual realm. The organic form encircling the triangle is here symbolic of the organic human quest to engulf and digest the knowledge of the ancients and to combine it with the heretofore undiscovered secrets of the future. The skewed triangle or pyramid is symbolic of the skewed knowledge being revealed, the organic form skewed in the same direction as the triangle symbolizes the same skewed knowledge being perceived in the same way it is revealed, but the piercing yellow of intellect angled in opposition to that of the organic form and the triangle is symbolic of the counteraction of intellectual integrity to reveal truth.
Image size: 21" x 16"